Juniper
The typical flavour of Tiroler Speck PGI
Juniper
The typical flavour of Tiroler Speck PGI
Juniper
The typical flavour of Tiroler Speck PGI
Alongside the excellent quality meat and the traditional techniques, it's also the specially selected natural herbs and spices that help make the characteristic taste of Tiroler Speck PGI.
Juniper, garlic, sea salt and pepper. These four seasonings are essential when it comes to making Tiroler Speck PGI. Together with a mild smoky aroma, they give our original Tyrolean ham specialities their classic, aromatic flavour.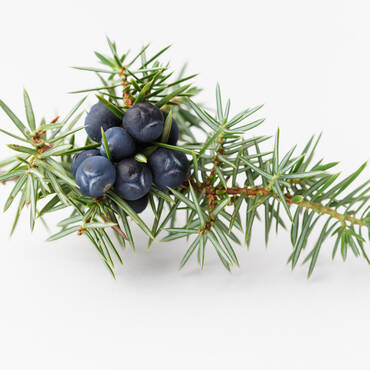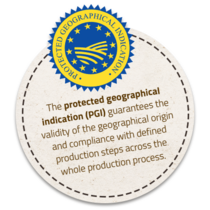 Juniper in Tiroler Speck PGI
For hundreds of years, juniper has been used in producing speck – and today we do just the same.
Juniper grows throughout Tyrol and has long been part of North Tyrolean cuisine as an aromatic herb. The traditional berries with their woody yet fresh taste promote the development of the flavour while the meat is smoking and help create the classic flavour of Tiroler Speck PGI.
How does juniper grow?
Juniper grows in shrubs from one to five metres high. Its hard and spiky needles protect it against most predators.
The fruits of the shrub are small, bluish balls that take one to two years to mature.
In Tyrol, the Kranz'n, the local name for juniper, is found everywhere. In Kufstein in particular, a route to the Riedenberg takes you through lush juniper fields and lets you experience the plant and its natural surroundings.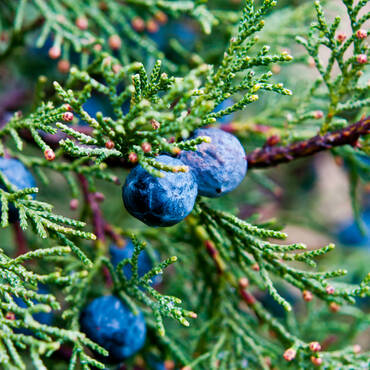 The plant's medical and "magical" effects
The herb has long been said to have healing powers. In the Middle Ages, tinctures made from juniper were rubbed on sore joints to ease the pain.
In the 18th century, forks made from juniper wood were still used to churn butter to keep away evil spirits.
Today, juniper is thought to promote the metabolism and circulation in its form as an essential oil.
As a tea, it helps to cleanse the kidneys and eases chronic bladder inflammation.
As a herb, juniper stimulates the appetite and makes dishes easier to digest.