HANDL TYROL unites tradition and innovation
From the very beginning, over many years and generations, we've combined tradition, a pioneering spirit and innovation in harmony. Each generation takes the company on a new path - without forgetting its roots.
Tradition looks to proven successes and reflects on values and craftsmanship that have been handed down. Innovation, on the other hand, means looking ahead, moving with the times, picking up on consumer wishes and trends and developing products for the future.
And yet it's possible to combine tradition and innovation. At HANDL TYROL, our aim is to further develop our traditional roots, building a bridge into the here and now with new uses, as well as developing new ideas for the future.
Tyrolean quality makes its mark
We are a craft-based business and we're staying that way. Our recipe for success lies in preserving the traditional craftsmanship of the master curer, but also transporting it into the present.
Because when we develop innovative and new products, these are made from the best raw ingredients with traceable origins, with selected natural seasoning and with the same careful craftsmanship that was used over 100 years ago. That's our standard of quality.
And even though our master curers are still making original Tyrolean specialities according to the recipe book of Karl C. Handl II, according to traditional processes, we still hope to "make what's good even better".
We are committed to ongoing quality assurance from purchasing through processing to the final products. Continuous internal and external checks, as well as a variety of certifications, ensure the high quality and safety of Tyrolean originals.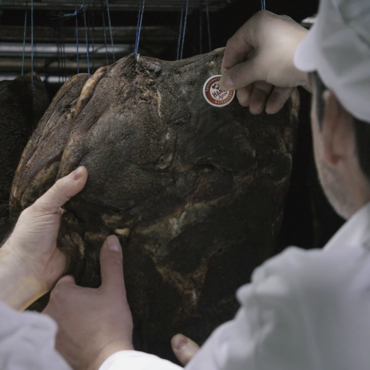 Our maturity seal stands for the highest quality
That's how our Tiroler Speck PGI is made

Conscious indulgence
But we're also moving with the times, taking up customer's requests. Our product developers are constantly looking at food trends in order to make a contribution towards conscious healthy eating.
The topic of health is playing an increasingly large role. But you don't want to have to compromise on taste. With the motto: "G'sund auf Tirolerisch" - "Good health Tyrolean style", we offered diet-conscious consumers a variety of possibilities for enjoying lighter food, easily.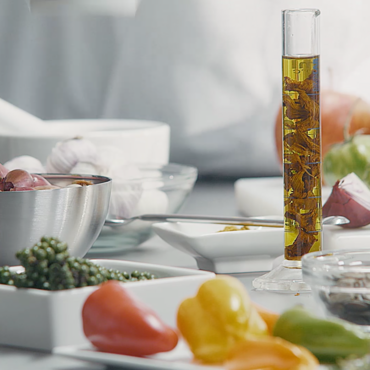 "G'sund auf Tirolerisch" - our contribution to healthy eating