Best Tyrolean hiking snacks
For maximum power and culinary pleasure
Best Tyrolean hiking snacks
For maximum power and culinary pleasure
Best Tyrolean hiking snacks
For maximum power and culinary pleasure
Snacking with a view
Autumn time means hiking it's season in Tyrol. Even after summer, when the leaves turn red and golden, we Tyroleans like to put on our hiking shoes and enjoy to become one with nature and our beloved mountains.
An essential part of your hiking equipement - no matter if for short or long hikes - should always be a delicious and energizing hiking snack. Because as soon as you reached that peak, there is simply nothing better than enjoying the stupendous view together with a hearty and rewarding snack!
What to pack for a good hiking snack?
Before going on a hike, it is essential to have a strengthening breakfast and drink enough water. If you need a short break and sugar kick on the way to keep going, fresh fruit perfectly do the trick - like a juicy apple from the region.
Once you reached your final destination of the hike, for us Tyroleans this means you deserve a more savoury and hearty treat!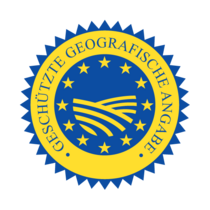 Tiroler Speck PGI
A traditional Tyrolean "Gipfeljause" (snack on the peak of a mountain) should always contain some Tiroler Speck PGI, savoury mountain cheese and fresh farmers bread. We usually like to add a boiled egg, some pickles, radishes or other fresh vegetable sticks according to taste.
Our special tip: it is best to already cut the Tiroler Speck PGI into thin sticks or shavings at home, so when you finally reached your goal you can simply enjoy!
Cutting Tiroler Speck PGI
Original Tyrolean raw sausages
In Tyrol it's customary after an exhausting hike to treat yourself to some traditional, hearty dry-cured raw sausages - like the classic Tyrolean Kaminwurzerl or the Tyrolean Hunters Sausage. Those have been used as traditional hiking snacks for generations.
However, as we still all have different tastes, our Tyrolean Kaminwurzerl are now available in four different flavour varietes!
Tyrolean Kaminwurzerl
Act sustainably - no littering in the mountains!
Any food brought on your hikes should ideally be packed in reusable containers. Little lunch boxes made from aluminium are particularly practical, as they also protect your snacks from getting squished in your backpack on the way up!
If your lunch box is too small for all the snacks you want to bring and you end up with some trash at the end of your well-deserved rest, please pack the leftovers and trash back into your backpack and take it home with you. We are only guests in the mountains and have a responsibility to keep them clean! And besides, don't we all deserve to enjoy those magnificent and pure moments in nature, without piles of trash spoiling the view?