Our passion is for Tyrolean cuisine
Share our passion for authentic, genuine products and support us in continually convincing our customers and consumer. Become part of our HANDL TYROL family and help us shape the future.
We would be happy to welcome you to the team!
HANDL TYROL as an employer
With more than 500 employees, we are one of the largest food companies in Tyrol. Thanks to our original Tyrolean specialities, we're market leaders in Austria and have representatives in over 30 countries.
Tradition since 1902
Since 1902 and now in its fourth generation, HANDL TYROL is a traditional yet modern family business and one of the most successful companies in the industry.
A company can only achieve such a position if certain core elements come together: solid management, an understanding of the needs of the markets, the courage to be innovative and, last but not least, committed employees, who live these values every day.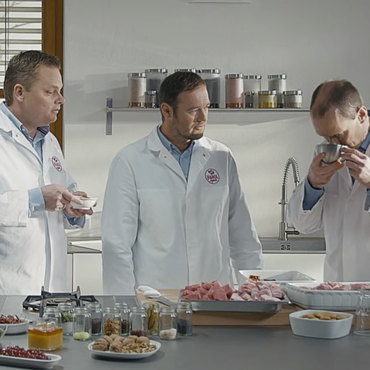 Become part of the HANDL TYROL family
Our common values
We inspire our employees towards high performance, professionalism, flexibility and concrete results.
We recognise the performance of our employees with our culture of praise and recognition.
We value team spirit and subscribe to an objective, honest, encouraging and respectful way of dealing with one another, and this entails constructive, critical and consistent conduct.
We create frameworks to help boost our employees' performance.
We offer:
Crisis-proof work positions in an attractive business environment
Voluntary social benefits
Family and life-phase-conscious design of positions
Market and performance-orientated pay
Individual training and development opportunities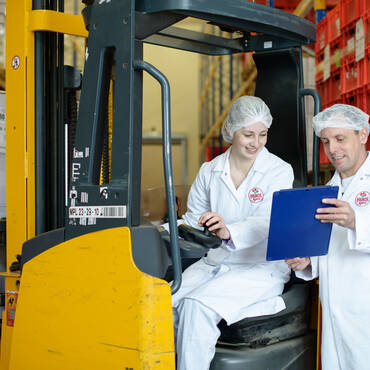 All for one, one for all
Our employees are important to us!
Our employees are of utmost importance to us. After all, a company is only ever as good as the people who work for it.
We place great importance on ensuring that our employees are excellently trained and feel good at work. This makes HANDL TYROL a top employer. Both in this region and nationally.
What makes HANDL TYROL a top employer?
Our employees are important to us. And we show it.
Everyone in the team is able to take on responsibility.
There are always opportunities for personal and career development.
We demonstrate whatever we expect from our employees by being a positive example first and foremost.
Audit Career and Family
The compatibility of family and career is implicit at HANDL TYROL. That's why we take each case individually and try to find the solution that's best for the employee and for our company. In doing so, all measures are matched to the needs of those involved.
A positive company culture which employees can identify with
An improved company culture and appreciative work environment
Working that fits different phases of life
Transparency and individually tailored work time models for better compatibility of career and family life
Increased satisfaction